10 Days – 9 Nights, from USD $3640
10 Days – 9 Nights, from USD $3640
Discover our Misool Explorer trips
Our Misool Explorer trip is the perfect way to unwind after a hectic Christmas and new year. Mainly concentrating on the middle section of the world's finest archipelago, this area is in abundance of marine life such as Mantas to Macro subjects. One of our stops, Pulau Arborek, offers the chance to meet the locals in their beautiful little island village, whilst also providing stunning night dives underneath their jetty with Boris, the resident Wobbegong.
We also visit such world-renowned sites as Manta Sandy, and Blue Magic to name a few. The beauty of this charter is, you can dive as much or as little as you like, taking it at your own pace. We also like to end this trip watching the sunset with a beach barbecue, or you can drop in for one final night dive.
Trip highlights*:
Please click on the map pins for more detailed info
5 Days around Misool
Jef Pele (schooling pelagics)
Kofiau (Macro & Mantas)
Daram (Soft coral gardens)
Penemu (Melissas' Garden and trekking)
Mansuar (Manta ridge / manta sandy)
Dampier (Mantas & Pelagics)
Cape Kri (World class drift)
*Trip itinerary can be subject to changed in the event of adverse weather conditions or unforeseen circumstances
Departs / Returns: Sorong/Waisai/Sorong
What are you waiting for?
Misool Explorer Favourite Dive Sites
Here is a small selection of the most popular and well known dive sites that we like to visit in the Raja Ampat area.
Magic Mountain is one of the sites that just simply can not be missed in the south. The reef is submerged in the blue and must be found via GPS. When you drop down the first stage is a round flat reef at 8m. This first section has several large bommies that are a manta cleaning station.
This is another nice easy dive, that if the current is right can also be used to check your skills after a while off diving. A nice wall with some folding overhangs give this site plenty of potential for both macro life as well as the bigger schooling fish.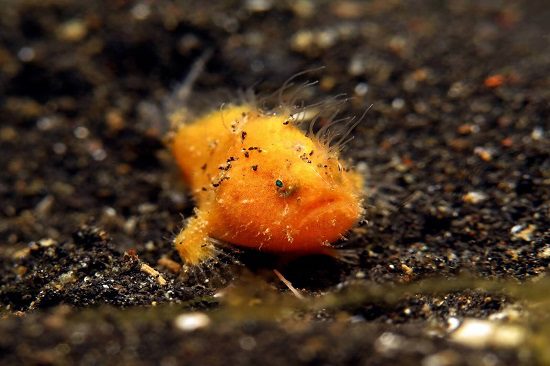 Four pinnacles make up the four kings at this site. Another one of the south of Raja Ampat amazing submerged pinnacle dives, with scenery that will take your breath away. This site can be dived from any direction to take in all 4 pinacles.
This site is a long sloping wall, with a few impressive bommies along it. Be sure to look under the bommies and ledges for the hiding tasseled wobbygong sharks and endemic Raja Ampat walking sharks.
This dive site is the highlight of the Penemu area. A vast garden of plate coral beyond belief, covered in swarms of colourful fish. This site has a nice slope on one side of the rock protruding from the ocean, often with patrolling black tip reef sharks.
Cape Kri – OMG. this site has the highest recorded fish count out of any reef in Raja Ampat. Schooling trevally, surgeons, fusiliers, emperors, and snappers absolutely surround you on this site. This is one of those dives that captivates you from the very beginning and leaves you astonished by the end.
Blue magic is another of the signature Raja Ampat dive sites. This dive site always holds a special place in our hearts for us here at La Galigo, as this was the first dive site in Raja Ampat that we dived together as a company back in 2015.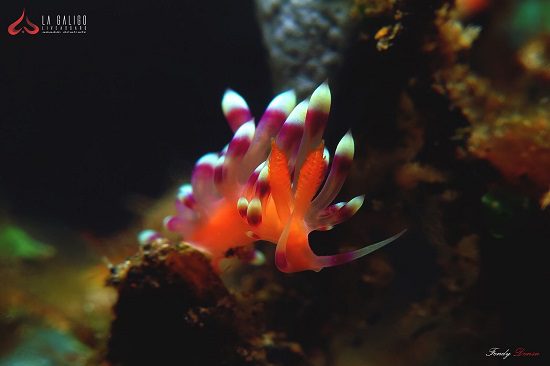 The Andiamo dive site is one of the highlights of the Raja Ampat region and will be particularly interesting for macro photography lovers. At this site, divers can find an amazing array of small marine creatures that hide among the colorful soft corals, big gorgonians, and hard black corals. The beautiful underwater landscape at this site features steep coral-covered walls, some interesting overhangs, and underwater passages that are worth exploring.
We drop into Citrus Ridge on the north east corner of Yanggefo island. The site is dived from west to east keeping the reef on the right hand side. As soon as you are in the water you will see that this reef is absolutely exploding with colour. Bright purple and orange soft corals dominate this site along its gentle slopes.
What are you waiting for?
La Galigo Liveaboard and her crew are waiting to welcome you!