8 Days / 7 Nights from USD $2912
8 Days / 7 Nights from USD $2912
Discover our Raja Ampat North trips
While diving Raja Ampat North, you will be amazed at the graceful oceanic manta rays gliding effortlessly through the warm clear water. Children smile and dance as the sun sets over tranquil villages, the perfect segway into a balmy night dive under the islands jetty, with an astonishing abundance of nocturnal marine life. These are the hall mark's of diving Raja Ampat north.
The north is as much an amazing cultural experience, as it is a diving phenomenon. Take a trip to the outpost of Wayag ranger station. Here you will meet the local men who patrol the area down to Kawe. They make their home in the jungle behind a picture perfect white sand beach. Here you can sit and watch swarms of Black Tip Reef Sharks circle your feet. On the other side of Wayag, Mt Pindito stands watch over the manta nursery lagoon below.
Departs : Sorong / Returns: Sorong
Trip highlights*:
Please click on the map pins for more detailed info
Penemu (Melissa's Garden)
Mount. Pindito (trekking)
Kawe (equator island)
Wayag (baby sharks)
Gam (Soft coral gardens and mangroves)
Mansuar (Manta ridge / Manta Sandy)
Dampier Strait (Mantas and pelagics)
Cape Kri (Pelagic drift diving)
*Trip itinerary can be subject to changed in the event of adverse weather conditions or unforeseen circumstances
What are you waiting for?
Raja Ampat North Favourite Dive Sites
Here is a small selection of the most popular and well known dive sites that we like to visit in the Raja Ampat area.
Mioskon island is located in the Dampier Strait, just south of the entrance to the area known as Kabul Bay. This site is normally pretty mild for current, and dips down to 25m. The site is basically a long ridge that runs towards the south east end of the island. Check out this site for plenty of the tasseled wobbegong sharks, and lined snappers.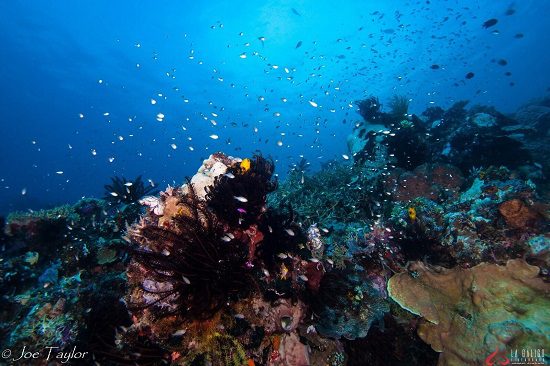 Black Rock is a Raja Ampat dive sites distinguished by gorgeous soft coral gardens and schooling fish. Named for the pointed rock above the surface that marks the reef. Gorgeous soft coral gardens and schooling fish were the highlights of this site in the Misool area.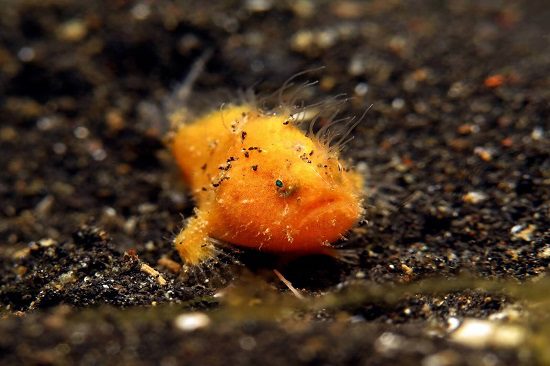 Eagle Rock is a over hang at around 20 meter's Bommies, covered between 40 – 80 % with a lot of soft corals and a huge selection of Marine life such as: Butterfly -, Cardinal- and Angelfish, Grouper, Damselfish, Batfish, Wrasse, Parrot- and Surgeon fish, Triggers, Box- and Pufferfish, Porcupine Pontohi pygmy as well as schools of Manta Ray, Napoleon Wrasse, Schooling Baracuda, Jack Fish, Snappers and Sweatlips
No points for guessing what we see at this site. A nice calm sandy bottom at this site, gives you the perfect place to kneel down and be amazed at the dancing Mantas display. The site consists of a handful of bommies on a sandy bottom, these bommies are a manta cleaning station.
We drop into Citrus Ridge on the north east corner of Yanggefo island. The site is dived from west to east keeping the reef on the right hand side. As soon as you are in the water you will see that this reef is absolutely exploding with colour. Bright purple and orange soft corals dominate this site along its gentle slopes.
This dive site is the highlight of the Penemu area. A vast garden of plate coral beyond belief, covered in swarms of colourful fish. This site has a nice slope on one side of the rock protruding from the ocean, often with patrolling black tip reef sharks.
Kawe Island has the highest altitude of all the smaller islands around Raja Ampat, and stands out for its relatively bare rocky surface compared to the other lush green islands. Kawe is located on the equator, allowing you to cross from the southern and northern hemispheres in the day. Strong currents are rewarded with reliable Manta's and many pelagic's coming in to feed on the stream of abundant prey
Cape Kri – OMG. this site has the highest recorded fish count out of any reef in Raja Ampat. Schooling trevally, surgeons, fusiliers, emperors, and snappers absolutely surround you on this site. This is one of those dives that captivates you from the very beginning and leaves you astonished by the end.
Blue magic is another of the signature Raja Ampat dive sites. This dive site always holds a special place in our hearts for us here at La Galigo, as this was the first dive site in Raja Ampat that we dived together as a company back in 2015.
What are you waiting for?
La Galigo Liveaboard and her crew are waiting to welcome you!