9 Days – 8 Nights, from USD $2293
9 Days – 8 Nights, from USD $3120
Special Last Minute Discount
Save 30% when booking our;
1st Dec – 9th Dec 2019
Raja Ampat South 9D/8N
Standard Terms & Conditions Apply*
Discover our Raja Ampat South trips
Diving Raja Ampat South brings booming currents washing over colossal seamounts rising from the ocean floor. Kaleidoscopic blooms of purple and orange soft corals. Schools of massive bump headed parrot fish, effortlessly devouring chunks of the reef. These are the sights while diving Raja Ampat South.
Here you get a real sense of the remoteness and untouched nature of West Papua. The diving hotspots of south east Misool have few resorts or villages nearby. Highlights of the area are some epic swim through caves, and fully submerged reefs that attract manta's and sharks. Both species testament to the positive effects of conservation patrols provided by the local Misool rangers.
Southern Raja Ampat dive sites such as Magic Mountain, No Contest and Boo Windows, have given the region as much of a reputation for amazing epic underwater landscapes, as it has for amazing biodiversity of marine life.
Departs: Sorong / Returns: Sorong
Trip highlights*:
Please click on the map pins for more detailed info
4 days in Misool (from macro to mantas)
Magic mountain (large pacific mantas)
Penemu (Trekking and Melissas' garden)
Gam (Citrus Ridge)
Dampier Strait (Mantas and pelagics)
Arborek (World famous jetty dive)
Cape Kri (Pelagic drift diving)
*Trip itinerary can be subject to changed in the event of adverse weather conditions or unforeseen circumstances
What are you waiting for?
Raja Ampat South Favourite Dive Sites
Here is a small selection of the most popular and well known dive sites that we like to visit in the Raja Ampat area.
Farondi island in Misool's north has a great little dive site called 'Goa Farondi' (Farondi Cave in Bahasa Indonesian. This dive starts plunging into a shallow reef on the north side of the cave. We often see groups of up to 8 giant hump head parrot fish at the drop in point before we even take on the cave.
This dive site gets its name from the two giant windows at the the south end of the adjoining rock. This makes a top spot to grab a selfie and upload to your instagram to make your friends say wow! The main section of the dive is along the slopes that run on the east and west sides of the site.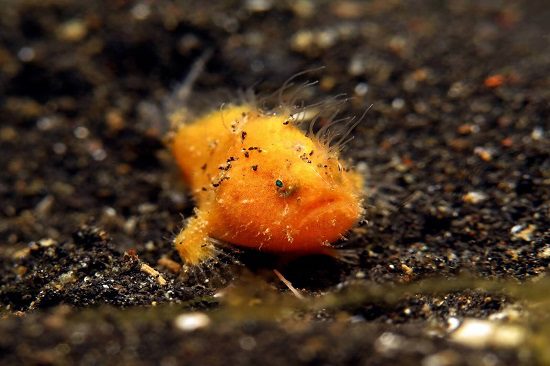 Magic Mountain is one of the sites that just simply can not be missed in the south. The reef is submerged in the blue and must be found via GPS. When you drop down the first stage is a round flat reef at 8m. This first section has several large bommies that are a manta cleaning station.
This site is the first of the "owner's favorites" dive sites at La Galigo liveaboard. Dropping into the depths at this site, divers are confronted by two giant pinnacles rising from the ocean depths, with a small connecting bridge teeming with marine life
This dive site is the highlight of the Penemu area. A vast garden of plate coral beyond belief, covered in swarms of colourful fish. This site has a nice slope on one side of the rock protruding from the ocean, often with patrolling black tip reef sharks.
The jetty out the front of Arborek island is an epic dive site. During the day you can capture some amazing photos of schools of fish circling the jetty pylons, at night capture the mass of lion fish and woebegong sharks around the slopes.
Blue magic is another of the signature Raja Ampat dive sites. This dive site always holds a special place in our hearts for us here at La Galigo, as this was the first dive site in Raja Ampat that we dived together as a company back in 2015.
Cape Kri – OMG. this site has the highest recorded fish count out of any reef in Raja Ampat. Schooling trevally, surgeons, fusiliers, emperors, and snappers absolutely surround you on this site. This is one of those dives that captivates you from the very beginning and leaves you astonished by the end.
This dive site shows that Raja Ampat does not only have big stuff, as you can encounter a sloping wall covered in a blanket of soft corals with vibrant colors. Some critters in this area are ghost pipefish, pygmy seahorses, nudibranchs, and flatworms. Sometimes, a night dive here can also be stunning.
What are you waiting for?
La Galigo Liveaboard and her crew are waiting to welcome you!