12 Days – 11 Nights, from USD $4477
12 Days – 11 Nights, from USD $4477
Discover our Ultimate Raja Ampat trips
Our Raja Ampat Ultimate diving adventure, takes you to some of the best diving in the world and to the largest marine national park which consists of over 1'562 beautiful tropical islands and gets its name, the 4 kings, from the 4 larger islands, Batanta, Waigeo, Salawati, and Misool. It is acclaimed to be one of the best places to dive, due to its location, in the heart of the Coral Triangle, berth of the underwater life. The reefs are covered with colorful hard and soft corals, and the diversity of the marine life is the greatest on earth. 
From the pygmys, nudis and other critters to the large pelagics to the schooling fish, come and enjoy your best dive adventure on board of La Galigo.
Cruise itineraries are customized by our experienced dive pros to ensure the best possible dive experience taking account of the sea conditions, weather, monsoon, currents and the dives are planned to see the best of the local marine life.
Departs: Sorong / Returns: Sorong
Trip highlights*:
Please click on the map pins for more detailed info
Mount. Pindito (trekking)
Kawe (equator island)
Wayag (baby sharks)
Gam (Soft coral gardens mangroves)
Mansuar (Manta ridge / Manta Sandy)
Cape Kri (Pelagic drift diving)
4 days in Misool (from macro to mantas)
Penemu (Trekking and Melissa's garden)
Dampier Strait (Mantas and pelagics)
Arborek (World famous jetty dive)
*Trip itinerary can be subject to changed in the event of adverse weather conditions or unforeseen circumstances
What are you waiting for?
Ultimate Raja Ampat Favourite Dive Sites
Here is a small selection of the most popular and well known dive sites that we like to visit in the Raja Ampat area.
Blue magic is another of the signature Raja Ampat dive sites. This dive site always holds a special place in our hearts for us here at La Galigo, as this was the first dive site in Raja Ampat that we dived together as a company back in 2015.
We drop into Citrus Ridge on the north east corner of Yanggefo island. The site is dived from west to east keeping the reef on the right hand side. As soon as you are in the water you will see that this reef is absolutely exploding with colour. Bright purple and orange soft corals dominate this site along its gentle slopes.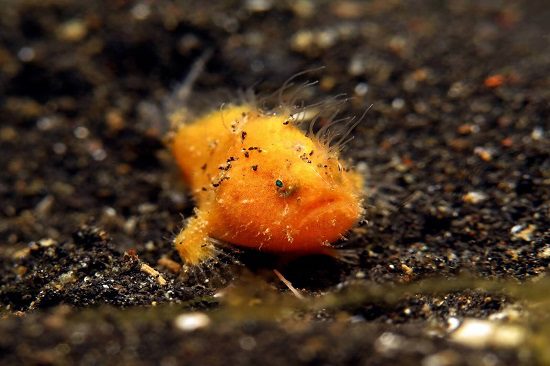 Yellit Kecil (Small Yellit) is known for the soft coral growth and impressive bommies at the shallower spots along the ridge. This spot is great for both a day dive or a night dive. Pay particular attention to the smaller things on this small island, there are good macro photography opportunities to snap some frogfish.
Farondi island in Misool's north has a great little dive site called 'Goa Farondi' (Farondi Cave in Bahasa Indonesian. This dive starts plunging into a shallow reef on the north side of the cave. We often see groups of up to 8 giant hump head parrot fish at the drop in point before we even take on the cave.
Tank rock has a large sheer sloping wall with more of… yep you guessed it, those amazing underwater pinnacles that make the south of Raja Ampat so magical. This ridge can be dived on one tank and boasts a spectacle of colourful invertebrates and fish.
Magic Mountain is one of the sites that just simply can not be missed in the south. The reef is submerged in the blue and must be found via GPS. When you drop down the first stage is a round flat reef at 8m. This first section has several large bommies that are a manta cleaning station.
This site is the first of the "owner's favorites" dive sites at La Galigo liveaboard. Dropping into the depths at this site, divers are confronted by two giant pinnacles rising from the ocean depths, with a small connecting bridge teeming with marine life.
Manta Ridge is located between Mansuar Island and Airborei Island. The dive site is a popular manta ray cleaning station that attracts groups of mantas. Thirty have been counted on one dive but five or six is more common. Some have wing spans of four metres across and are accompanied by cobias.
This dive site shows that Raja Ampat does not only have big stuff, as you can encounter a sloping wall covered in a blanket of soft corals with vibrant colors. Some critters in this area are ghost pipefish, pygmy seahorses, nudibranchs, and flatworms. Sometimes, a night dive here can also be stunning.
What are you waiting for?
La Galigo Liveaboard and her crew are waiting to welcome you!